On September 4, 2019, The Department of Homeland Security (DHS) published a notice of proposed rulemaking in the Federal Register that would amend current regulations to require petitioners filing an H-1B cap-subject petition to pay a registration fee. The rule proposes that U.S. Citizenship and Immigration Services (USCIS) would charge a $10 fee for each registration submitted. According to DHS, the purpose of the fee is to offset the cost of the H-1B cap registration system, but also to "deter frivolous [H-1B cap] registrations."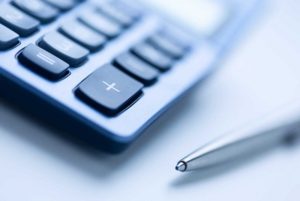 The notice and comment period for the proposed rule was shortened to 30 days (instead of the usual 60) to allow for the requirement to be finalized before the new electronic registration system goes into operation. Accordingly, written comments on the rule must be submitted on or before October 4, 2019, and can be submitted to:
Federal eRulemaking Portal: http://www.regulations.gov. Follow this site's instructions for submitting comments.
Mail: Samantha Deshommes, Chief, Regulatory Coordination Division, Office of Policy and Strategy, U.S. Citizenship and Immigration Services, Department of Homeland Security, 20 Massachusetts Avenue NW, Mailstop #2140, Washington, DC 20529-2140. To ensure proper handling, please reference DHS Docket No. USCIS-2019-0006 in your correspondence. Mail must be postmarked by the comment submission deadline. Please note that we will not accept any comments that are hand delivered or couriered. In addition, we will not accept any comments that are on removable media (e.g. thumb drives, CDs, etc.). All comments that are mailed must be addressed as specifically written above.
This rule is only a proposal and is not yet in effect. The attorneys at Stern & Curray will provide updates as more information becomes available.